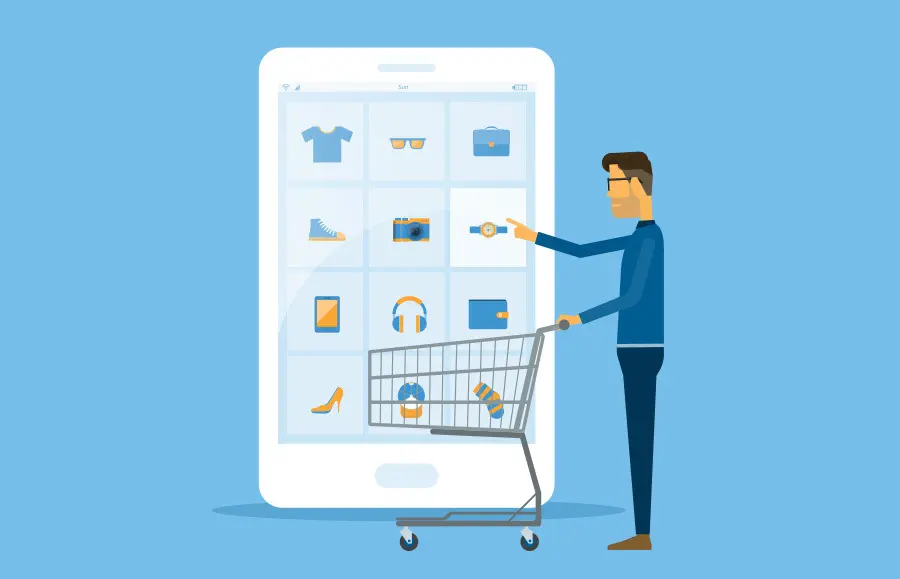 Did you know? The worldwide retail e-commerce sales are approximated to reach 7.4 trillion US dollars by 2025. E-commerce has grown rapidly over the last few years. It portrays the potential of running a successful ecommerce business in upcoming times.
Nowadays businesses are transforming the way of their presence. More and more strategies are coming into play and e-commerce websites are trying their best to grab customer's attention and drive more sales.
As you know, having a website is the only way for an e-commerce business to mark its presence. Likewise, the website design and marketing of your eCommerce website defines how many customers will ultimately come your way and buy online. An outstanding ecommerce website design can help you improve user experience and increase your sales. People love buying things from the places they feel most reliable, authentic, and safe.
E-commerce Website Design Trends You Must Know

User-friendly Navigation
It was an old-fashioned ecommerce website design that you have navigation menus located along the left margins of the web page. Make the experience easier for the visitors. Keep menu options more visible and centered on the webpage, with minimal clutter. Easy navigation encourages users to make purchases. It enables them to find what they're looking for. The fewer clicks a user needs to arrive at their desired product, the more likely they are to proceed to a purchase.
Making the navigations easier for customers enables them to buy quickly. If the customers have to dig through complex category hierarchies of categories, then they should be given easy access to the filters to easily find the product they are interested to buy. So, implementing the most simple, user-friendly navigation will most definitely improve user experience, and help in running a successful eCommerce website.
Showcasing Your Products Right Upfront
Presenting your product categories through old style newsletters and other practices has now taken a new turn. Isn't it more productive to show your most popular product right in front of the visitors when they visit your website? Why not showcase your bestsellers? It makes your digital brand appearance more appealing and outstanding. Moreover, it helps your brand to be perceivable and earn brand loyalty from the customers.
Smart Content Load and Animations
Consider you enter a website landing page and you see the content readily appearing in front of you as you scroll down, upwards, left or right. Won't it be appealing to visitors if they could see the content available on the website as they move towards them? Of course, it will. Additionally, it improves the website loading time too. Users might move to another website or store if your website keeps taking bit more seconds to load.
Similarly, adding video or animations to your ecommerce website design can significantly improve the user experience. People feel live as they see things moving and changing right in front of them. So, adding animations to your eCommerce web design can also help your store look more interactive.
Customization Features and Chatbots
Beautifying the online experience of the visitors is undoubtedly important, but there are other ways to improve the user experience. Something like a chat-bot and be bolted onto your website and provide a personal experience.
Chatbots can provide a significant role in your ecommerce website design. You can say "Hi!" to the visitors; ask for their name, and indirectly their emails. Capturing email addresses from your targeted and potential customers is very worthwhile. It will help you to increase the size of your mailing list and run more effective email marketing campaigns for your products.
Simple and Modest Designs
Sometimes, making your website design simple and modest is the right decision. It depends upon the type of your business as well. Because not everyone likes loud and over the top and busy designs of websites.
Making your design simple will make your website look cleaner and enable the customers to find the products easily. Having a simpler design also requires minimalistic content on web pages. This could also improve your web page's loading time.
These days, many customers are very time-poor and lack the patience to read through reams of content while buying things. They just need their desired product, a quick and safe purchase and to get back to what they were doing before. So a simpler ecommerce website design could be worth considering when building a custom ecommerce store.
Final Thoughts

This was pretty much it for the hot ecommerce website design trends. We hope this blog inspires you one way or the other in deciding about designing your ecommerce web design.
Another aspect in your online business is the ecommerce SEO (search engine optimisation) of your website. Most ecommerce websites rely heavily on new traffic arriving at the site so a site that has an effective SEO campaign running will certainly benefit from more sales. It has become an integral part of any successful online store, along with other digital marketing channels such as Google Ads, Google Shopping Campaigns, Facebook, Instagram and TikTok Ads, and more.
Does it feel like your website design needs to be changed? Or do you want to make a whole custom ecommerce website design for your business? If your answer is yes, then make a decision of transforming your website design now. BlueSoap is 100% Australian and we have been serving web design customers since 2001. We are one of the most trusted website design companies in Australia with offices in Sydney and Gold Coast.
Build ecommerce website designs of the future and take your business to the next level. Hire highly qualified and professional web designers located here in Australia to reshape your current presence into top existing businesses around the globe.