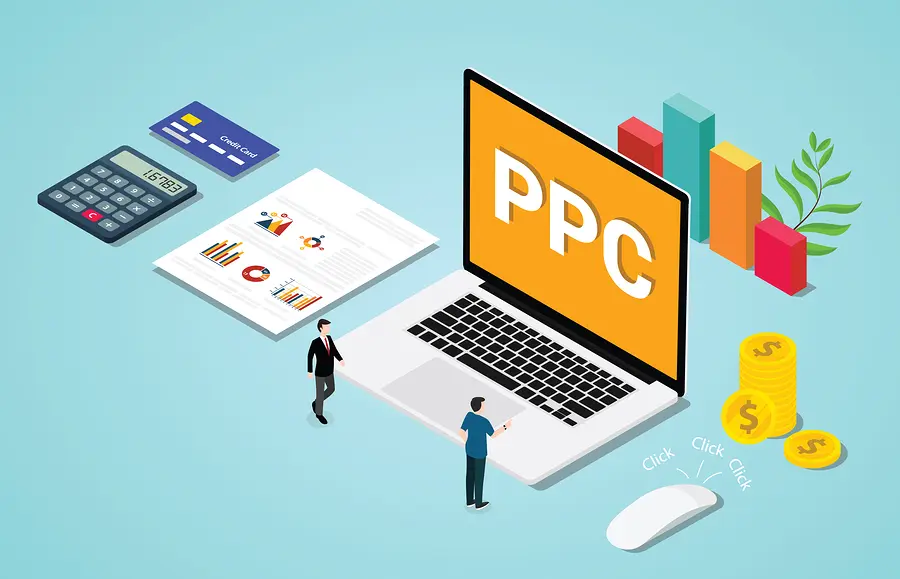 Online marketing is essential if you want to grow your business and paid ads will always help you push your offers to customers. But here you have two options, you can either go for paid search, or you can opt for paid social. Paid Search comes in the form of Google Ads (Sponsored Ads) these ads are displayed on the search results page of Google and other search engines. You don't pay for the ad to appear, you just pay for every lead (click on your ad), at the rate that depends on the competitiveness of your keywords. This will be explained to you by your PPC company.
Paid Social on the other hand is a little different. There are still ads, but they are placed on Facebook, Instagram and other social media platforms. Your Facebook Ads company offers a different approach here. Unlike Google shopping ads, with paid social adds, you need to create more of a visual experience, share a story, engage a viewer and then draw the visitor in via a sales funnel. Social media offers vast exposure potential to millions of users, it could be the easiest way to generate leads and customers.
Ability to target specific demographics
Your google ads management agency will create ads that target certain demographics, and it is easy with Google Ads. But with Facebook it allows more complex demographic choices, including customer requirements and their preferences. Social media ads have better targeting features when compared to Google Ads, all thanks to the social aspect embedded within their platforms.
Cost differences
Social media ads tend to be cheaper per click when compared to Google Ads. Finance is the most expensive industry to advertise especially on Google Ads. But your Facebook ads agency will tell you that Finance industry ads on Facebook and Instagram also cost a pretty penny. But normally you will end up paying around a quarter the price on Facebook and social media ads in general when compared to Google Search.
When should you be using each of them?
Social media ads are great if you want to build awareness, grow your audience or for promoting new and innovative products. On the other hand, Google Ads provide you with immediate sales and leads, not to mention this approach can be great if you have services and products with high buying intent.
Ideally you want to use both social media and Google ads as well. These complement each other really well, and as we mentioned above, they also have different purposes. That's why it makes a lot of sense to use them both at the same time if your budget allows. Every industry achieves different results in both platforms, so it is best to carry out trials and make your judgements based on real data and real reports. Try to use both types of advertising and you should be able to achieve great exposure for your business! Get in touch with us to discuss how we can help you to make the best decision for your business.