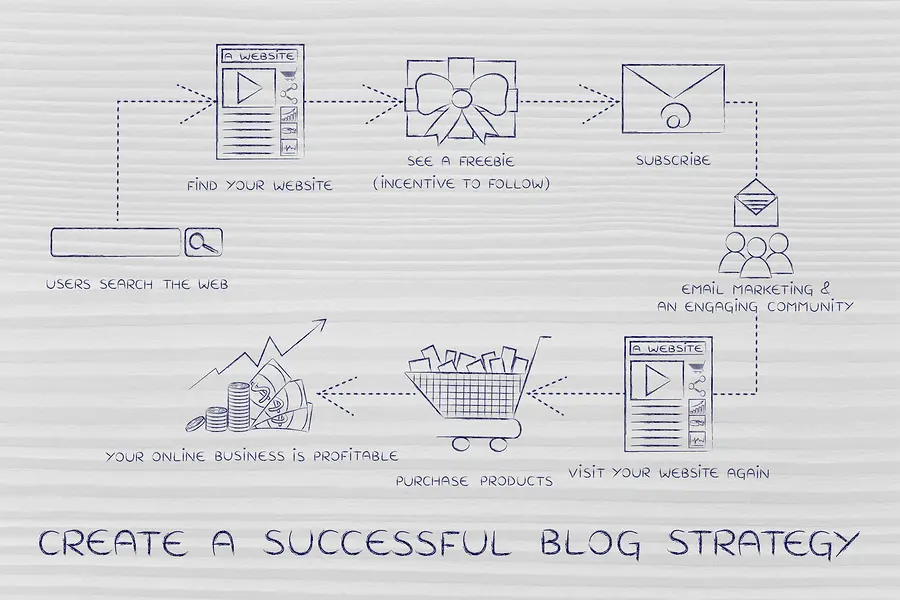 You probably already know that search engine algorithms receive modifications almost on a daily basis. So, to keep up with this trend, the best practices to enhance your search engine optimisation won't wait to be swept away – the reason why such practices never remain static, but changing in line with the trend.
What can you do to your site in order to stay search engine friendly while improving on rankings? If you are asking this, then there is one simple answer; regularly adding informative and relevant blogs to your website that make your website a reference point for search engines, and your visitors, will ultimately help with improving on your SEO rankings.
So, pull up a chair, and learn the reasons why you should constantly be adding blogs to your website for SEO enhancement.


Blogging Paints Your Website as Being Very Important
Having lots of inbound links from other domains of high quality, gives you a better chance of being ranked higher by search engine result pages (SERPs).
Guess what? Such inbound links from other domains helps your website to earn the trust of being a point of reference for search engines. You may ask, how then do I earn inbound links? Blogging is the easiest way to earn this without paying a cent.

Blogging Enhances Your Promotion on Social Media Platforms
You might not know that the big boys – the search engines, have a way of matching your profiles on social media to user searches that are related to your business.
So, in reality when you have your social media profiles connected to your blogs, you smartly place yourself in the position of being a possible suggestion from search engines when users are searching for information that is in line with your business services.


Blogging Attracts Responses from Users
Useful blog content on your website will certainly benefit your website by attracting organic traffic to your website.
Apart from gaining organic traffic, your blog post can also stir up comments from visitors. Once they drop their comments on your website, search engines will again dash in to know what's so interesting about your website that is receiving comments and different views from visitors. When search engines are re-indexing popular pages in your website, they have no choice other than increase the ranking of your website in return.


Search Engines will Mark Your Website As Being Alive & Kicking
Search engines are very observant! Yes, I mean VERY observant because they constantly look out for recent activities on a website. Where a website receives nothing over a period of time, search engines marks it as not being active anymore. So, there is a reduced need to refer visitors to that site which is probably stagnant and contains stale information.
So, when you regularly update information by adding a new blog content to your website (it may even be editing existing articles), the likes of Google, Yahoo and Bing will quickly dash to your website to see what's up there. When you get their attention through this, your website will gain instant SEO benefits and improved ranking for that topic or page. Give it a shot, it works!


Blogging is a Smart Way to Highlight Relevance of your Keywords
Keywords such as; fitness instructors, healthy diet, ladies fashion etc are what search engines associate to popular websites about them. To do this, search engines bots and crawls websites for the appearance of keywords about your business in their content. If found, search engines are more likely to point to your website as a reliable source where users can get relevant information regarding their search queries on such keywords.


Blogging Boosts Your Popularity as an Influencer
Having blog content that catches visitors' attention to read and possibly share gets search engines to increase your ranking on their SERPs. This will happen when search engines find out that your website is getting more traffic, clicks and shares. Remember, I pointed out earlier that search engines are very observant? Well they are really nosey too! But that's a good trait in this case since as they dig around your site, and when they find relevant content, they will enhance your SEO ranking in search results.
On a final note, once you successfully have your website looking attractive enough for search engines to hang-out with, you stand a much better chance of enjoying the benefits. These include; increased exposure in search results, more website traffic, establishing confidence within your visitors and having wider brand awareness.
Get in touch if you would like to know more about SEO and increasing your website traffic.